Chichen Itza named by the UNESCO as World Heritage and considered one of the "New Seven Wonders of the World", is the most famous and best restored of the Yucatan Maya sites.
Chichen Itza is able to impress even the most jaded visitor. Many mysteries of the Maya astronomical calendar are made clear when one understands the design of the 'time temples' here. Here we list 7 interesting facts about this imposing and tremendous wonder that will make you visit it to discover and become an eyewitness of it:
The famous Mayan pyramids of this archeological site that is over 1500 years of old and is located just 45 mi from Mérida,.
The name Chichen Itza is a Mayan word: CHI (mouth) CHEN (well) and ITZA (of the Itza tribe).
Many people often think that people are cast as sacrifices into the surrounding cenote, and they believe that the survivors are seers.
The site consists of three sections. The structures of the north are distinctly Toltec in nature. The central group appears to be from the early period. The southern group is known as "The Old Chichen".
The main interest is the central pyramid, so called «El Castillo,» which dominates the Chichen Itza archeological site. The spectacular massive Mesoamerican step-pyramid. This is the main attraction, and it is clear why. Nowadays, El Castillo is one of Mexico's most popular tourist attractions.
El Castillo, which was built by the Mayan between 1000 and 1200 AD, served God Kukulkán's temple and is believed to have served as a calendar.
7 .In the surroundings of El Castillo, there's a large ball court where Maya men played a game called Pok Ta Pok. Anthropologists believe that the object of the game was to throw a ball through a ring that was mounted on a wall, seven meters above the ground.
There is also an informative museum, a dining room, clean toilets, several gift shops and vendor stands at the entrance to Chichen Itza. If you don't have a hat, buying one from a seller outside is a smart idea before you go in.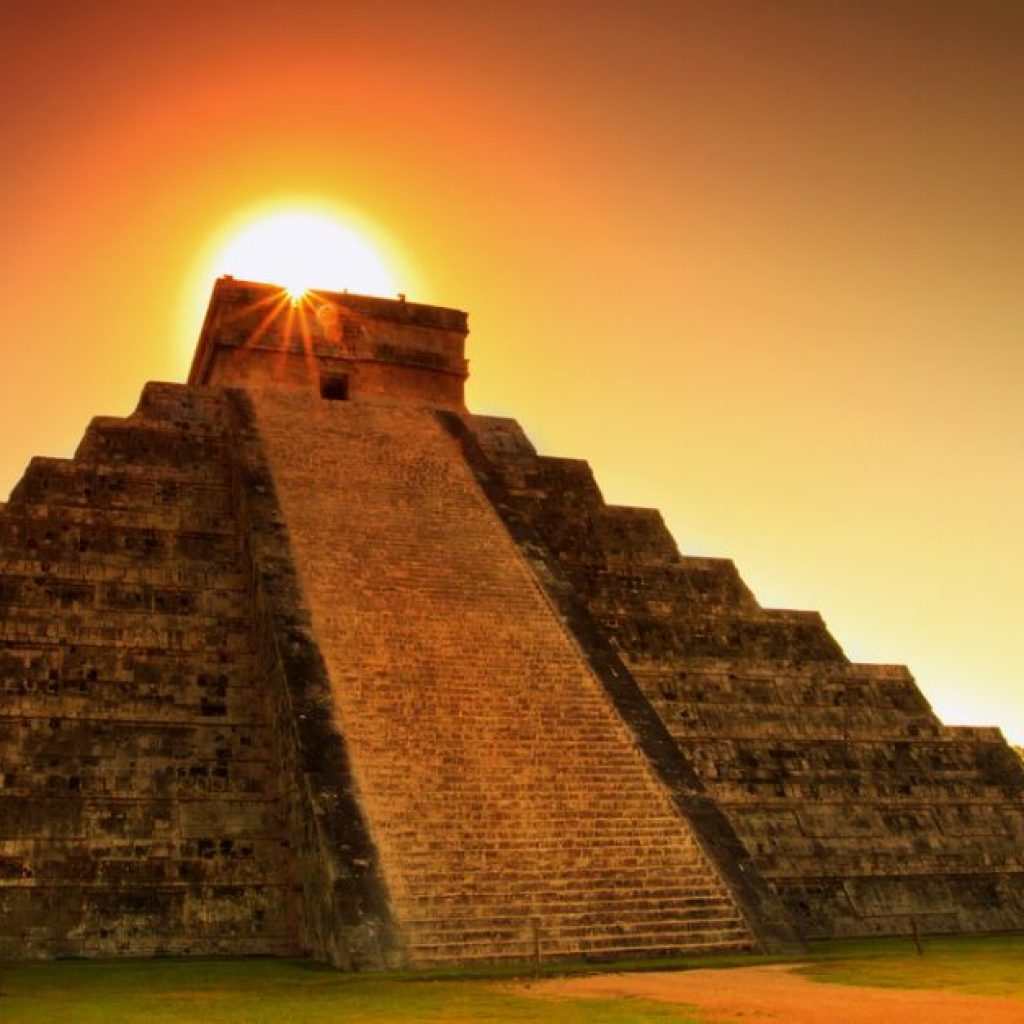 Chichen Itza is certainly a must do on your list while on a holiday in Cancun or the Riviera Maya; nothing better can make your trip with a friend and/or family enjoyable on a private tour.