Nowadays Cancún, along with the capital, Mexico city and Mayan Riviera, is the location that receives the biggest quantity of tourist and international visitors in Mexico. This location is situated in Quintana Roo, Mexico, surrounded by the Caribbean Sea's most stunning and crystal clear waters. Cancún is also well-known for its beautiful beaches, with fine and white coral sand and a paradise all for you to enjoy.

Cancun is divided into areas being the most important Cancun Island, this is the first and most important area full with hotels, and where are located most of the beaches and touristic activities; most population is located in the urban area; and Puerto Juarez is the third area where we can find two docks that will lead to the Mujeres Island placed just a few miles ahead the dock.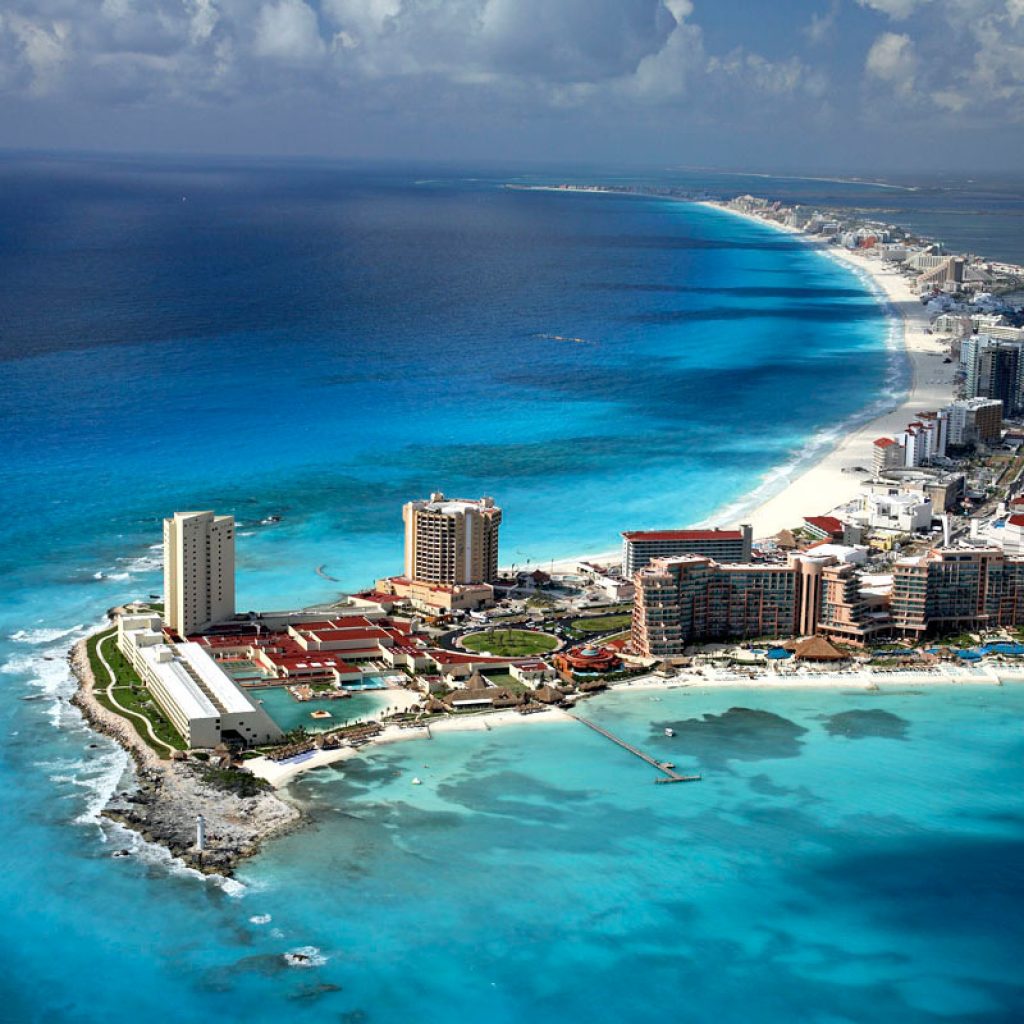 The perfect weather to enjoy a scape from a cold weather, its constant warmth thanks to the placement given and having a tropical climate, the sea breeze gives a warm feeling that makes comfortable to spend a vacation period on it, and makes impossible to hold yourself up from going somewhere different than the beautiful and fun Cancun. With a very stable from temperature 79°F (26°C) to 84°F (29°C).

The sea is absolutely clear with shades of the most amazing blue, which go from the emerald blue to a dazzling turquoise, the view over the sea is like a mirror under the city, it gives you the peace to find a whole new horizon.