The new Xcaret Mexico Hotel in the center of Riviera Maya is for you to discover the all-fun inclusive concept.

The system offers more than a typical «all-inclusive» to relax and enjoy the Mexican culture and beauty in an elegant and diverse atmosphere.

The thrilling full access to all Xcaret parks and tours are included; this allows you to enjoy of every single part of the parks with no restrictions.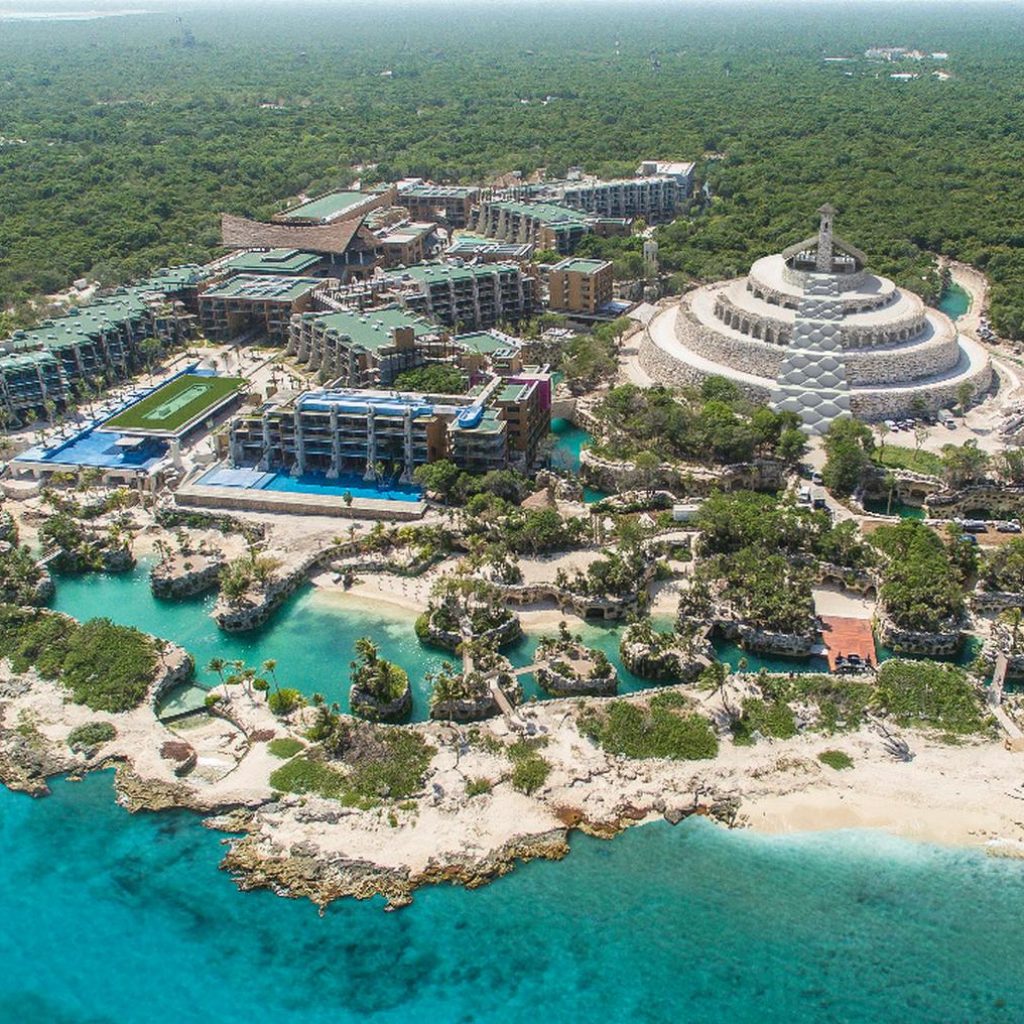 CULINARY JOURNEY
Xcaret Hotel offers 10 restaurants and 8 bars which will make you travel the world with its different flavors, where Mexican cuisine is the protagonist.Discover an exquisite culinary journey in comfortable spaces Discover an exquisite culinary journey in comfortable spaces and with careful attention to detail. You can find all menus of delicious dishes, for every feeding type.
FITNESS
Recover energy through the natural environment surrounding the Xcaret Mexico Hotel and reconnect with your body using modern apps. A practical training circuit can also be trained in the jungle. Align your body and mind with yoga lessons and other well-being practices.
MULUK SPA
Our massaged caverns will have a place of relaxation for you, the sanctuary where the mysticism of the Mayan area and your spirit will immerse yourself. You will have a magical world surrounded by nature.
COMPLETE ACCESS TO TOURS AND PARKS
In Xcaret, you'll be involved in Mexican culture, enjoying its essence and discovering how the Mayan jungle is combined with the traditions of the country.
Xelha is a true paradise for nature lovers and with a completely natural aquarium. You can be closer to the sky with the Mirador lighthouse.
Xplor, where the jungle comes to life in an underground world and will make you live an incomparable adventure.
Xoximilco is the ideal place to spend a different night at a real Mexican party touring channels aboard a Trajinera with dance, traditional music and food.
Xenses, a place full of attractions specially designed to awaken every one of your senses through 15 fun and magical activities.
Xichen Deluxe takes you to travel to the past of the emblematic Chichén Itzá. With
Xenotes Oasis Maya swim, fly in zip lines and do kayak in four different cenotes, surrounded by the Mayan jungle.