Bacalar, the largest lagoon in the Yucatan Peninsula, surprises in this region of extensive jungle that with its more than 60 km long and a bright white sand bottom and along with its crystalline lagoon offers opportunities for camping, swimming, kayaking and simply lazing around, in the middle of a color palette of shining blues, greens and whites that seems more typical of a digital creation than anything that real life can contain.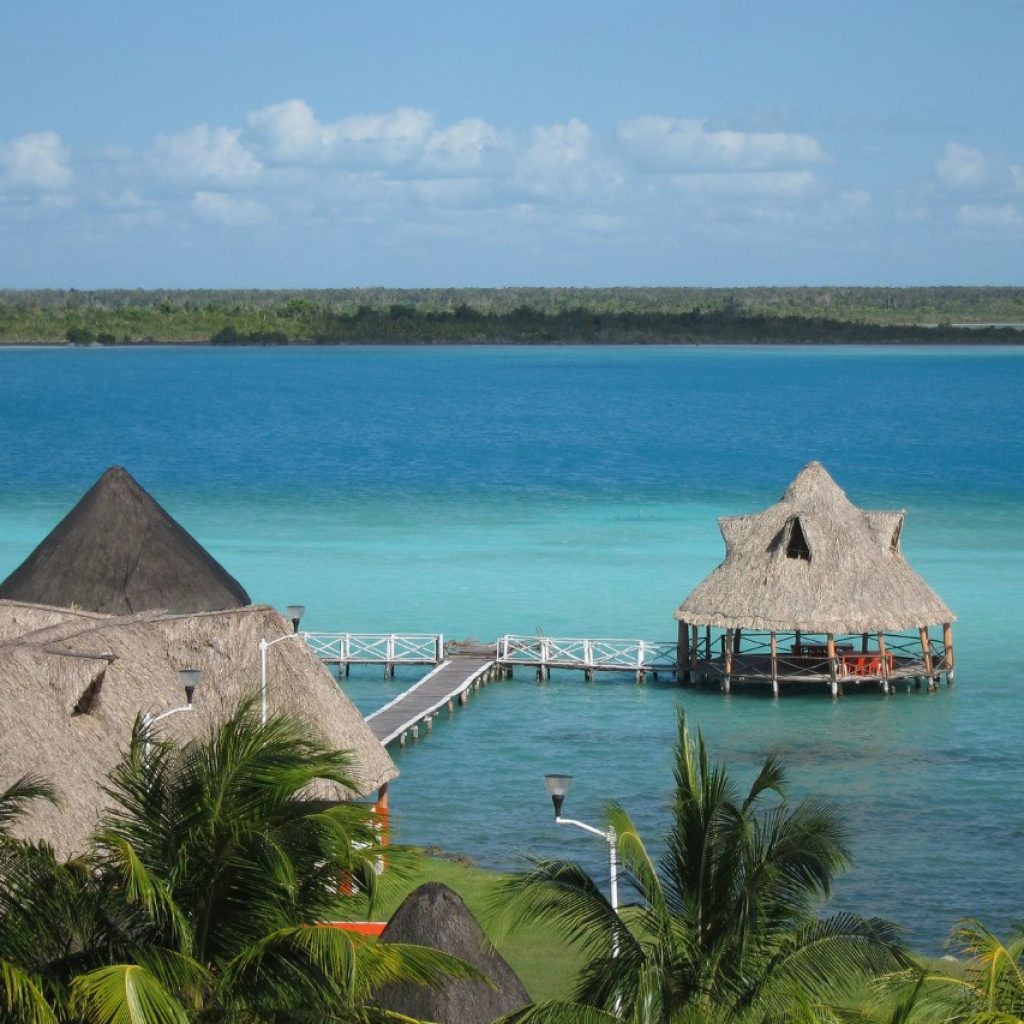 Bacalar's name is believed to come from the Mayan word «Bakhalal», which means place of reeds.  Colonized by the Spaniards in the 16th century, it lies just above the lagoon and is centered around a large main square, or zocalo, anchored in the Fort of San Felipe.
  Sleeping in the humidity of the jungle, the village remains small but compact and walkable; a coastal road runs along the southern shore of the lagoon and is easily accessible by car or bicycle.
Dare to visit this land that will make you feel in paradise because it'll make you fall in love with its small hues and extended, deep and incomparable turquoise blue.